If you are looking to learn music production in Orange County CA, check out Hamrock Music. Professional instructor, Mark Hamrock, has been teaching music production for over 20 years. Learn the latest techniques, hardware, and software to produce overall more professional results for your music. Because of Mark's extensive knowledge, his student's learn to master mixing techniques involving EQ and compression, as well as other processing.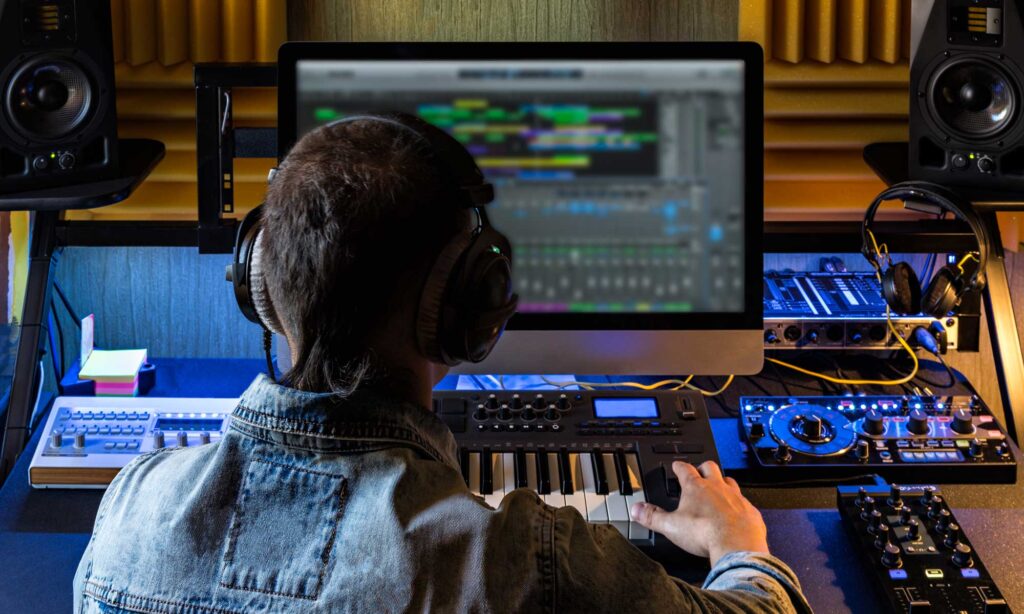 Students that learn music production in Orange County gain the knowledge to properly track (record), mix, and master music. For example, knowing how to record an instrument can involve proper mic placement and understanding acoustics. Additionally, it is important to understand hardware, such as mic preamps, EQs, compressors, and interfaces.
Because music nowadays is mixed mainly using DAW (Digital Audio Workstation) software, it is crucial to understand how to use programs such as Pro Tools, Cubase, Logic, Reaper, etc. and the processing plug ins they use. Hamrock Music educates students on how to build a template in a DAW to increase workflow and understand audio routing and processing. Mixing techniques to understand sound stage balancing, panning, level setting, and audio processing are taught to achieve optimal results.
Start music production lessons today with Hamrock Music to get you on your way to professional mixes and masters!
Click here for more information on music production lessons with Mark Hamrock.
Check out Hamrock Music's YouTube Channel for video lessons for learning guitar, bass guitar, music theory, songwriting, composing, and music production.