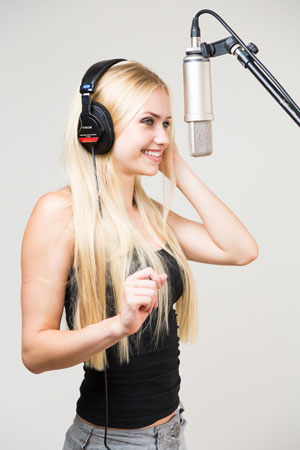 Mark dialed it in right away and I have never sounded better. When you come in a studio with your tunes and you walk out with something better you can't ask for more!
He made it so easy to just come in and do the vocals over the tracks. He worked his magic with mixing and it sounded professional. Thank You Mark, I love working with you and look forward to recording more.
Mark is a great engineer, producer, mixer, and musician. The musician part is really important because he understands arrangements and songwriting, and sound. Highly recommended!
We had a great time recording with Mark, he captured our band's performance brilliantly and worked his studio magic to make it sound even better. He really helped make the arrangements work, a lot of our songs are even changed for the better when we perform them because of his input. Thanks Mark!
Professional Music Production
As a producer, audio engineer, arranger, songwriter, and mixer, Mark has worked with many musicians including Solomon Grundy, Brooks Wackerman (drummer for Avenged Sevenfold, Blink 182, Bad Religion and Tenacious D), Breakfast with the Mayor, as well as many more. Competitively priced rates for services including recording, tracking, mixing, editing, and mastering for voice-overs, singer-songwriters, and bands.
If you are looking for a recording studio in Orange County with highly competitive rates, look no further.
Professional Audio Equipment including:
BAE, API, Daking, A Design, Universal Audio mic preamps

Lynx Aurora A/D and D/A conversion

Universal Audio, and Empirical Labs outboard compression

Neumann, Microtech Gefell, Royer, AKG, Audio–Technica, Shure, Rode, Sennheiser microphones

Adam monitoring

Fender, Suhr, Vox, Bogner, Orange amplification

Fender, Gibson, Martin, Heritage guitars

Fender, Musicman, Rickenbacker basses

Waves, SSL, API, Antares, IK Multimedia, Native Instruments, BFD plug ins
Contact Mark for professional studio rates at:
t 949.230.7136 | e mark@hamrockmusic.com