"Where is the best place to go for Lake Forest guitar lessons?" you might ask. With a few choices out there it can be a little bit of a challenge to decide. If you are looking for a great guitar teacher in a relaxed private atmosphere you can't go wrong with Hamrock Music. Hamrock Music has been Orange County's premiere place for guitar lessons for over 20 years. Whether you are looking to learn to play guitar, bass, or enhance your songwriting, producing, and recording skills, Hamrock Music can help you with all of the above. Lessons are custom tailored to the individual student to help them advance in the quickest and most efficient way possible.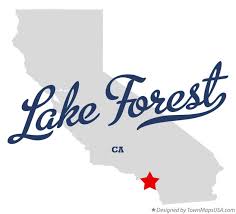 With over 77,000 people in Lake Forest and major employers, such as Oakley and Panasonic Avionics Corporation, the city has quite a bit of activity going on, to say the least. Hamrock Music has students from the age of 11 to 80 years old that attend Lake Forest schools and work with some of these major employers. The location is convenient and the hours are flexible!
With music and arts programs being cut in some of the schools, it's important to keep the culture of music education alive. If you have a child that wants to learn music or if you are an adult that wants to learn to play guitar or bass, call Hamrock Music today.
Click here for more information on guitar lessons with Mark Hamrock.
Check out Hamrock Music's YouTube Channel for video lessons for learning guitar, bass guitar, music theory, songwriting, composing, and music production.