In this lesson blog we're going to look at playing the best guitar finger exercise for beginners. This exercise will help you gain some coordination, dexterity, and agility… all those big word names, like mayonnaise and locomotive.
We're going to play this exercise as a scale. A musical scale is a series of individual notes that you play one after another to go up in pitch, or down in pitch.
You want to start with the 1st finger on the 6th string, 5th fret. Go ahead and play that note, making sure you are using the tip of the finger right up against the metal fret. Keeping the 1st finger down, go ahead and add the 2nd finger on the same 6th string, 6th fret. So you're playing the 1st, and then 2nd finger on the 6th string. Then you want to repeat this movement on the 5th – 4th – 3rd – 2nd – 1st strings. For now you can use all downstrokes… in the future we are going to get into what's called alternate picking.
Even though your hand is moving down the fretboard you are playing up the scale, or up in pitch.
Again, as you play up the scale make sure you are adding the fingers on, not walking with the fingers. It doesn't make a difference in sound keeping the fingers down, but you want to do this to train the fingers to stay as close to the fingerboard as possible to play more efficiently. Also, try to keep your left wrist as straight as possible.
So to play back down the scale, start with both fingers on the 1st string, play the 2nd finger on the 6th fret and then take that off to play the 1st finger on the 5th fret. Do the same on the 2nd – 3rd – 4th – 5th – 6th strings.
Make sure that you are putting both fingers down on each string and then peeling them away to descend down the scale, which is going up the neck. If playing the exercise using two fingers feels pretty easy to do you can add the third finger, and eventually all four fingers:
Make sure you get each version of the exercise pretty well mastered before moving on to the next one.
Click here for more information on guitar lessons with Mark Hamrock.
Check out Hamrock Music's YouTube Channel for video lessons for learning guitar, bass guitar, music theory, songwriting, composing, and music production.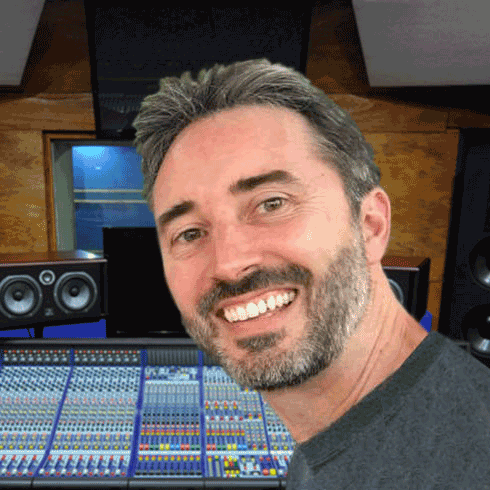 Mark Hamrock has been Orange County's premier guitar and bass guru since 1995, teaching students how to excel in every genre including rock, blues, classical, metal, funk, and country. After studying rock guitar with Rusty Anderson (Paul McCartney, Elton John, Steven Tyler of Aerosmith, Willie Nelson, Santana), classical guitar with David Tanenbaum, Scott Tennant, Ricardo Cobo, John Schneiderman, and Jazz with Alan Rowe (Stan Kenton Orchestra, Keith Jarret); Mark has gone on to tour extensively and perform in concerts featuring Jazz Legend Larry Carlton, Tim Reynolds (Dave Matthews Band), and Dave Mason with Traffic. He currently produces, composes, engineers, and teaches, and is working on developing a series of instructional books and videos for guitar and bass. In what little free time he has, Mark enjoys traveling, culinary arts, scuba diving, and entrepreneurial pursuits.